At MDS,we are the critical components.
Welcoming, collaborative, and truly customer-driven.
Exceptional Quality, Fast Deliveries, & Technical Expertise
Material & Design Solutions supplies quality thermoplastic, elastomeric, and metal components for the oil & gas, fluid handling, and semiconductor markets, providing our customers with the advanced sealing solutions they need for various critical service applications.
We deliver exceptional customer service, ensuring our customers get what they need on time and at a competitive price.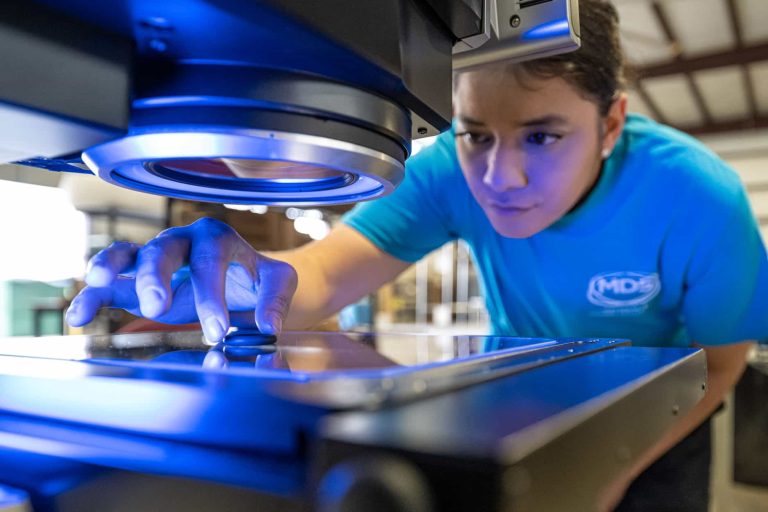 In today's world, our core values matter more than ever.
We focus on our people: they're who's responsible for our success.
All of our team members embody our core values. In today's world, it's more important than ever to remain steadfast in your beliefs and goals. Our core values focus on outstanding quality, responsiveness, fast deliveries, and technical expertise. At MDS, everyone makes an exceptional effort to deliver these to every customer, every day.
Quality
The quality of our products is uncompromised.
Customer-Driven
We listen to our customers and deliver low-cost and on-time delivery product solutions to meet their needs.
Innovation
We don't believe in settling. We are always looking for ways to grow and improve, and we work hard to develop innovative solutions to our customers' problems.
Employee Engagement
Our team operates with mutual respect, reliability, and integrity.
Teamwork
We leverage diverse ideas from experts with deep industry knowledge to fuel our mutual growth.